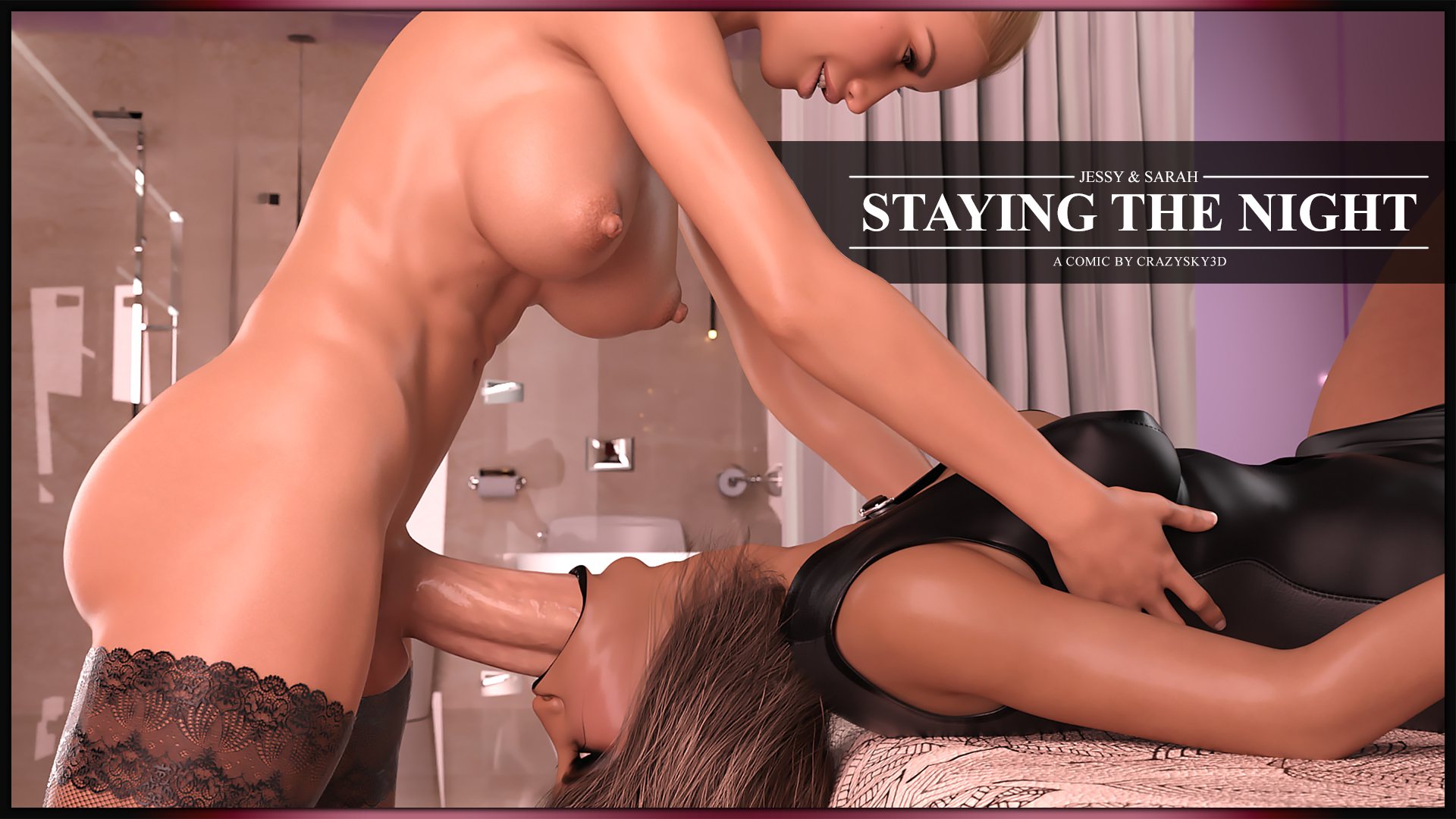 English and German:
And for the very first time there will be a complete German translation of the comic, also available on Affect3D and Gumroad.
Und zum aller ersten mal wird es eine Komplett deutsche Übersetzung des Comics geben, ebenfalls erhältlich auf Affect3D und Gumroad.
English:
Jessy got caught messing around in the dressing room of Sarah's boutique. But instead of kicking them out, she invited Jessy to stay the night at her place. Jessy felt like she'd be in control. She's bold, fit, beautiful… and very well hung. But Sarah has a bigger surprise for Jessy! Sarah knows what she wants and she will dominate her new plaything to get it. The tables have definitely turned.
Deutsch:
Jessy wurde dabei erwischt, wie sie in der Umkleidekabine von Sarahs Boutique herummachte. Aber anstatt sie rauszuschmeissen, lud sie Jessy ein, bei ihr zu übernachten. Jessy hatte das Gefühl, dass sie die Kontrolle haben würde. Sie ist kühn, fit, schön… und sehr gut bestückt. Aber Sarah hat eine noch grössere Überraschung für Jessy! Sarah weiss, was sie will, und sie wird ihr neues Spielzeug dominieren, um es zu bekommen. Das Blatt hat sich definitiv gewendet!
English:
108 high-quality images in JPG format [Comic Version]
108 high-quality images in JPG format [Textless Version]
22 high-quality images in JPG format [Bonus Images]
3 high-quality images in JPG format [4K Images]
Deutsch:
108 hochwertige Bilder im JPG Format [Comic Version]
108 hochwertige Bilder im JPG Format [Textfreie Version]
22 hochwertige Bilder im JPG Format [Bonus Bilder]
3 hochwertige Bilder im JPG Format [4K Bilder]